Training is available from the Council to your local PTA.  Just email us for more information!
---
---
---
All elected officers (President, Vice President, Secretary, Treasurer, and positions designated by your Standing Rules) are required to have Professional Development training by October 31st.  Classes are offered at the WSPTA Convention, Fall Conferences, or online
Washington State PTA Leadership Resources
, or
National PTA eLearning.
If you have Questions – We have answers!  Please email us at vancouverpta@gmail.com
We can bring training straight to your PTA!  Trainings and Professional Development opportunities are also available for PTA Committee Chairs ~ Reflections, Fundraising, Family and Community Engagement, Communication, plus so much more!
These trainings are instrumental in keeping your PTA informed and ready!
PTA & the Law:  One officer must attend per year and is the most important classes you will take!  Recommended for President, Treasurer, and the Fundraising (or Carnival, Raffle, or Bingo chair).

Covers State & Federal rules and regulations for running a non-profit corporation, Raffles, Gambling, Taxes, and deadlines for filing.

Managing your Non Profit PTA:  Covers all the in's and out's of what you need to ensure your Non-Profit business complies with state and federal regulations.

"As board members, it is our fiduciary responsibility to manage the corporation in the best interest of its members as a whole. To run programs and handle budgets responsibly, knowledge of the applicable state and federal regulations is key to operate your non-profit, tax-exempt, charitable corporation.   Training is what helps to give our local PTAs credibility. A well-trained and informed board should be a great selling point to encourage the community to join a local PTA. Trained board members should be proud of stepping up to the responsibility in their local PTA." ~ WSPTA Website
---
Need a MOVIE LICENSE?
Contact SWANK –
Movie License Details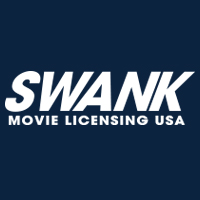 Swank Movie Licensing USA is excited to continue our partnership with the Washington State PTA to bring movie licensing to WSPTA member schools at significant savings.